Melinda Clark, M.D
Professor, Department of Pediatrics Albany Medical College Albany, NY
Alan B. Douglass, M.D.
Family Medicine Residency Program Middlesex Hospital, Middletown, CT Professor Univ. of Connecticut School of Medicine
Russell Maier, M.D.
STFM Group Co-Chair, Director, Central Washington Family Medicine Residency Program Yakima, WA Clinical Professor, Univ of Washington School of Medicine
Jennifer L Brame, RDH, MS
Clinical Associate Professor, Director, Graduate Dental Hygiene Education Program Dept. of Dental Ecology, School of Dentistry Univ of North Carolina, Chapel Hill, NC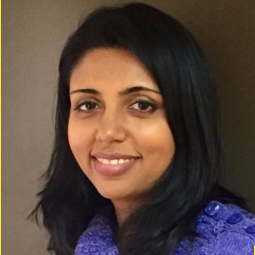 Michelle Dalal, MD, FAAP
Associate Professor of Pediatrics University of Massachusetts Medical School Pediatrician, Reliant Medical Group Milford, MA
Lisa Emily Simon, D.M.D.
Fellow in Oral Health and Medicine Integration Harvard School of Dental Medicine Medical Student, Class of 2020 Harvard Medical School Boston, MA
Mark Deutchman, MD
Professor Dept. of Family Medicine Univ of Colorado School of Medicine Denver, CO
Maria C Dolce, PhD, RN, CNE, FACHE
Associate Professor School of Nursing State University of New York at Stony Brook Stony Brook, NY Professor Univ of North Carolina, Chapel Hill, NC
Wanda Gonsalves, MD
Professor and Vice Chair Department of Family and Community Medicine University of Kentucky Lexington, KY
Ryan T Palmer, EdD
Assistant Dean Educational Evaluation and Development American University of the Caribbean
Rocio B Quinonez, DMD, MS, MPH
Associate Professor Depts. of Pediatric Dentistry and Schools of Dentistry and Medicine Univ of North Carolina at Chapel Hill Chapel Hill, NC
Denise Rizzolo, PhD, PA-C
Completion Program Assistant Clinical Professor Pace University - NYC Campus-PA Program Assessment Specialist Physician Assistant Education Association
Karlyn Sievers, MD
Assistant Clinical Professor Department of Family Medicine St Mary's Family Medicine Residency Grand Junction, CO
Hugh Silk, MD, MPH
Professor Dept. of Family Medicine and Community Health Univ of Massachusetts Medical School Worcester, MA
A. Stevens Wrightson, MD
Chief Executive Officer Bluegrass Community Health Center Lexington, KY Eastern Kentucky University Richmond, KY
Nancy B. Hart, PharmD, BCPS
Associate Professor University of Tennessee Health Science Center College of Pharmacy Department of Clinical Pharmacy and Translational Science Nashville Campus 193 Polk Avenue, Suite 2D Harvard Medical School Boston, MA
James Tysinger, PhD
Professor Dept. of Family and Community Medicine Univ of Texas Health Science Center, San Antonio San Antonio, TX
Joanna M Douglass, BDS, DDS
Associate Professor Division of Pediatric Dentistry Univ of Connecticut School of Dental Medicine Farmington, CT
Jonathan Bowser, M.S., PA-C
Assistant Professor Dept. of Pediatrics Univ. of Colorado School of Medicine Denver, CO